Mermaid Hair Color Ideas to Dazzle and Delight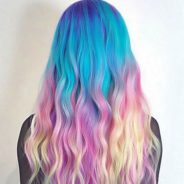 Mermaid hair color is all the rage right now, and for a good reason! It's a beautiful way to add some pizzazz to your style. So if you're looking for mermaid hair color ideas, look no further. We've got tons of them for you to try! There's something for everyone, from bright blues and greens to soft pastels. So dive into our roundup of the best mermaid hair colors and find your perfect shade. Who knows? You may end up feeling like a real-life mermaid!
Hottest mermaid hair color ideas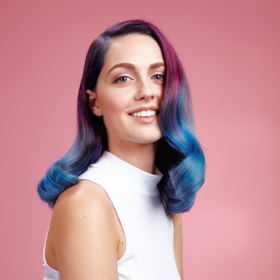 Mermaid's hair is all the rage right now, and for a good reason! This fun and unique hair color are perfect for making a statement. So whether you're looking to add a pop of color to your everyday look or want to go all out for a special occasion, these mermaid hair color ideas will dazzle and delight you.
For a subtle take on the trend, try a soft lavender hue. This pretty shade will give your locks a touch of magic without being too over-the-top.
If you're feeling bold, go for an electric blue shade. This eye-catching color is sure to turn heads wherever you go.
For a more glamorous look, opt for a shimmering silver shade. This chic color is perfect for adding a touch of glamour to any outfit.
No matter what your style, there's a mermaid hair color that's perfect for you. So make a splash with one of these fun and fabulous colors!
How to get a mermaid hair color
Mermaid hair color is all the rage these days, and for a good reason! This unique and vibrant shade is perfect for making a statement and looks fabulous on all hair types. If you're considering trying out this trend, we've got all the information you need to start.
First things first: Before heading to the salon, you must know what type of mermaid hair color you want. Are you looking for a bold, bright shade or something more subtle? Once you've decided on your desired look, it's time to find a reputable stylist who can help you achieve it. Ask around for recommendations, or look for reviews online.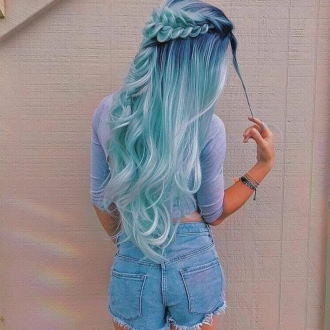 Once you've found a stylist you trust, it's time to book a consultation. This is where you'll discuss your hair color goals, and the stylist will be able to give you a better idea of what's possible. They'll also be able to advise you on the best products and techniques to use to achieve your desired look.
During your consultation, be sure to ask about the hair coloring process, as well as any aftercare instructions. Once you've got all the information you need, it's time to schedule your appointment!
On the day of your appointment, arrive with clean, dry hair. Your stylist will begin by applying a base color, which will help even out your hair's porosity and provide a foundation for the mermaid hair color. Next, they'll apply the main color, using either a brush or a bowl and brush technique.
Once the color is applied, your stylist will use a blow dryer to set it, then flat iron your hair to seal in color. Finally, they'll apply a clear gloss or toner to give your hair extra shine and protection.
And that's it! With just a few simple steps, you can achieve gorgeous mermaid hair color that will turn heads everywhere. Just be sure to follow your stylist's aftercare instructions to keep your color looking its best.